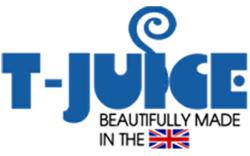 (PRWEB) March 30, 2012
The UK's electric cigarette market has grown over the past year as more smokers convert to vaping. A vaper is the name given to the user of an electric cigarette. T-Juice, the e liquid brand based in the UK started business as it wanted to provide vapers with a locally made and sourced alternative to the Chinese made e liquid. They have spent a lot of time finding credible suppliers who can support a scaling business requirement and at the same time produce a quality product. T-Juice only uses the top pharmaceutical grade nicotine in their Juice. The other important factor in e liquid is the base, which is in the case of T-Juice is made from eighty percent Propylene Glycol (PG) and twenty percent Vegetable Glycerine (VG). The PG gives a good throat hit and the VG adds a bit of sweetness and releases more vapour. T-Juice has found that this ratio is the perfect balance for their liquid.
"The bottles have literally been flying off the shelf and we have almost totally run out of all of our 30ml bottles. In fact, some clients who have ordered 30ml bottles have been sent three 10ml bottles instead as they are just happy to get the juice. This rush for our products has come as a bit of a surprise to us and means we will just have to work that little bit harder. Now it's back to produce some more base mix so that we can start creating new batches to support demand. I have a feeling that we may need to scale up operations much sooner that we had anticipated." commented Nigel Richard of T-Juice.